...I just became an uncle!
Wow. Look at him. Bradley. How cute is he? So
cute
!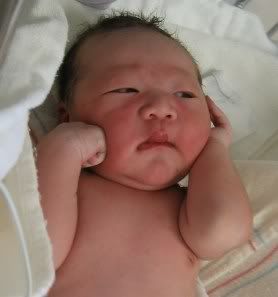 Bradley was born March 28, 2007 at 12:36pm. He weighs a whopping 8 pounds, 10 ounces. Over 20 inches long! I am so excited to be a first-time uncle, but I am sure my brother, his wife, and my parents are ecstatic.
I know I haven't met him yet, but he's my nephew and I just love him already. I can't wait to be the best uncle ever!!!